Financial statements
Producing financial statements improves the reliability of your financial results. Financial statements are prepared after a careful analysis of the figures, item by item. They are very useful in the event that you sell your business, enter into a partnership or relocate. They can also be used to secure financing for an expansion or relocation.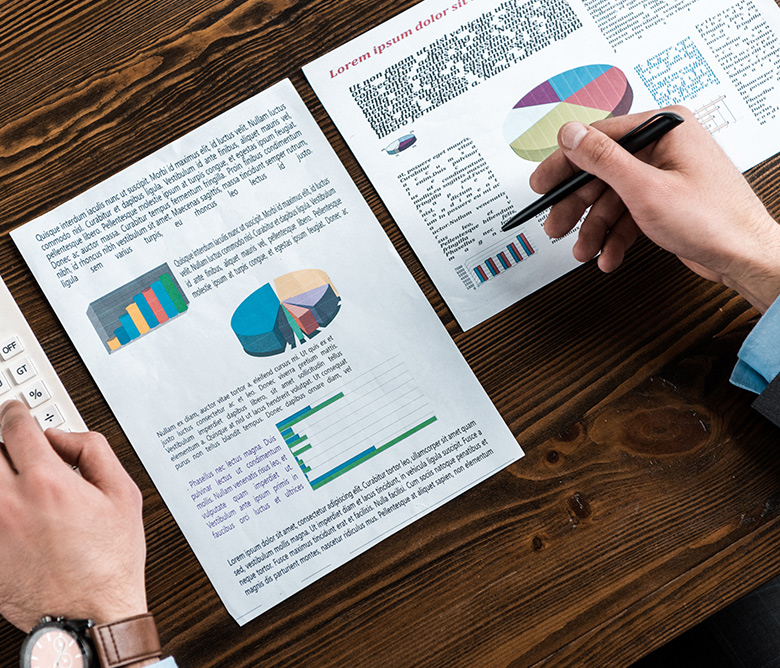 MANAGEMENT MEETING
& financial analysis
Based on this financial information, we can examine your financial ratios, compare your performance to similar practices, and get a big-picture perspective on how well your business is being managed and where opportunities for improvement lie. We analyse the variances between the budgets established at the time of your funding and actual results, to determine where improvements to your practice can be made and in what areas you stand out from your peers.

This analysis can be very useful at startup or for optimizing your practice. It allows you to anticipate what you can accomplish with additional cash flow by setting and meeting goals. The analysis will also be useful in the reverse situation.
Bookkeeping
Up-to-date bookkeeping tells you how much your practice is earning each month. At the same time, it allows us to help you more effectively and prevents problematic situations. Disciplined bookkeeping means we can forecast your potential tax burden for the coming months, which in turn avoids unpleasant surprises and a possible cash-flow shortfall.